News
Spotted: White Heron gracing Britain's most exciting habitats.
Peek through the reeds and see what White Heron is up to. Our news page is where you can stay in the know about our events, competitions and all the latest sightings!
Bars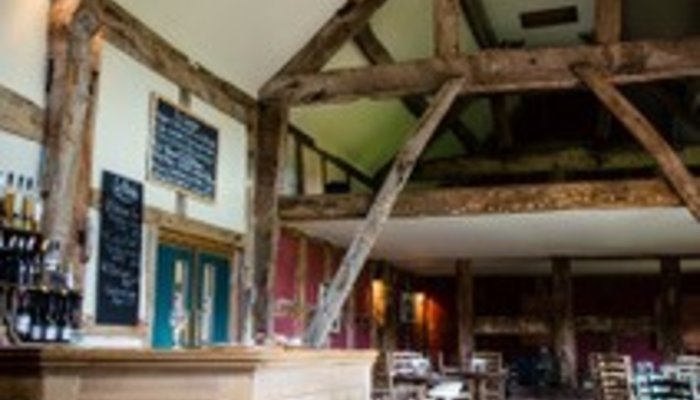 The Cider Barn
November 2017 bar of the month
The Cider Barn is a 450 year old, Grade II listed barn at Dunkertons Cider Mill, just outside Pembridge in North Herefordshire - very much neighbours of ours. They celebrate Herefordshire's fantastic produce in our food, drinks and everything they prepare. At The Cider Barn, they reflect the simplicity and beauty of the Herefordshire countryside in all that they do. They aim to celebrate the county's produce and changing seasons which means that we can take advantage of all that is good about living in Herefordshire. Everything that they offer is sourced locally –  much time has been spent sourcing growers and suppliers from our county with exciting things to offer. We use this produce as the inspiration for our menus, creating imaginative and exciting dishes. Including our British Cassis! The Cider Barn offers a relaxed, simple and welcoming environment where people can enjoy a British Bramble made with our finest Cassis.
They also hold special events and unusual dining experiences, the 23rd of November they are having a special music night with a live Jazz band and a set 3 course menu, don't miss out! 
http://www.the-cider-barn.co.uk 
See us at