News
Spotted: White Heron gracing Britain's most exciting habitats.
Peek through the reeds and see what White Heron is up to. Our news page is where you can stay in the know about our events, competitions and all the latest sightings!
Bars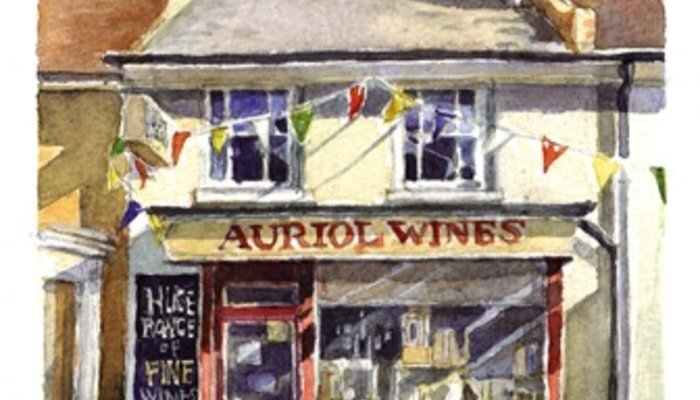 Auriol - Wine Merchant
February 2018 bar of the month
Auriol Wines is a traditional independent family-owned wine merchant in the picturesque village of Hartley Wintney in north Hampshire.  The shelves bow under the weight of wines from around the world.  You'll not find supermarket labels here.  Everything is tasted and selected, often from small family-owned vineyards by proprietor John Carlise.  Whisky drinkers are wowed by the 100+ different malts and gin drinkers travel miles for the constantly changing range of British and foreign gins
Wines and spirits come from every corner of the globe however the Auriol Wines champion British and local products.  Customers can always try new wines, spirits and liqueurs as there is a constantly changing range of bottles open for tasting.  "There is no better way to try new drinks than to taste before you buy", says John.  "We encourage our customers to be adventurous and try something new".  Every month there is a big in-store tasting; it's open-house and everyone is welcome.
Whether it's a TV dinner or a celebratory dinner the Auriol team are always happy to offer help with food and wine pairings.  With Valentines Day and Mothering Sunday just around the corner they have lots of cocktail and foodie ideas for our British Cassis.  Keep checking their social media for ideas. 
See us at