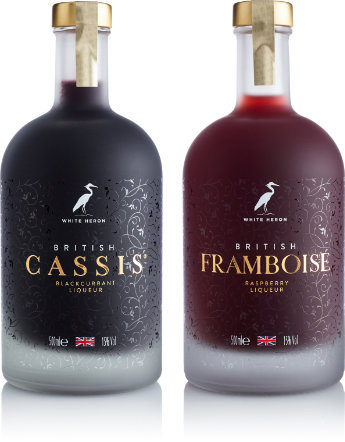 Our Drinks
With over 140 years experience we know what it takes to grow the finest blackcurrants and raspberries. They are blended here on our farm so that we capture the full intensity of their juices and flavours. It's what makes White Heron fruit liqueurs so distinctive.
Buy
Delicious with fizz, decadent in cocktails
Discover our liqueurs served straight as a delicious aperitif. Add a dash of British Cassis or British Framboise to take a glass of fizz or champagne to new heights. Or get the shaker out and create magical cocktails.
"A luxurious and versatile liqueur, adds a rich fruity velvet to cocktails and mixers"
At Home in Herefordshire
Grown, picked and blended on our family farm, where blackcurrants
have been grown since 1876.