Let the evening begin. Enjoy British Cassis served straight as a delicious aperitif, pay the perfect complement to champagne by adding a drop to each flute, or shake it into cocktails. Here are our favourite tipples…
Blackcurrant Martini
50ml Vodka
25ml British Cassis
Liquorice paint
Pour the British Cassis and vodka over ice in a cocktail shaker and agitate. Add a brushstroke of liquorice paint to the inside of a Martini glass before straining.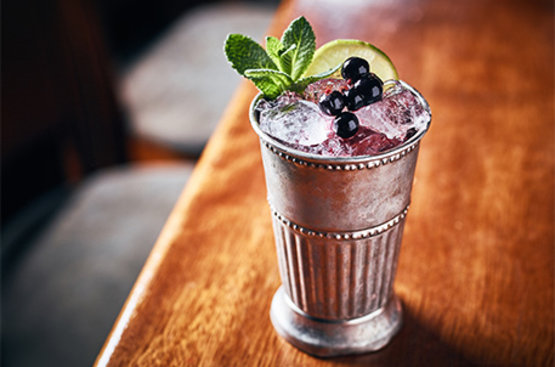 Hereford Mule
25ml British Cassis
12 Fresh blackcurrants
60ml Vodka
30ml Fresh lime juice
15ml Sugar syrup
Ginger beer
Pour the British Cassis, vodka and lime juice into a traditional pewter cup or highball glass over ice cubes. Top off with the ginger beer. Garnish with the lime wedge and blackcurrants.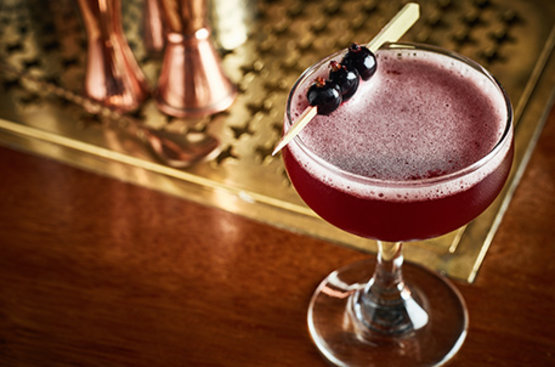 Blackcurrant Daiquiri
50ml White rum
25ml British Cassis
15ml Lime juice
Blackcurrants
Add ice to a cocktail shaker, filling three-quarters full. Add all the ingredients, cover and shake. Strain into chilled Martini glasses (without ice). Garnish with a trio of blackcurrants.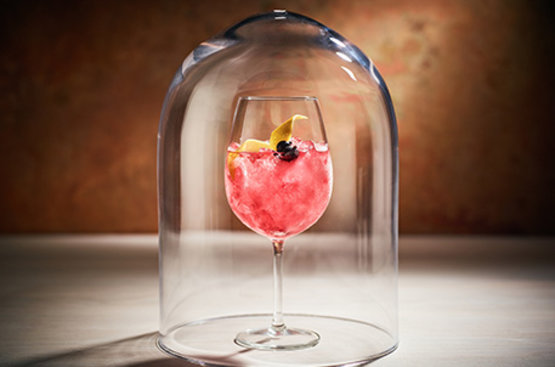 Blackcurrant Spritz
50ml English sparkling
25ml British Cassis
25ml Sipsmith Vodka
5ml Sugar syrup
50ml Soda
Pour over crushed ice and garnish with lemon peel and blackcurrant.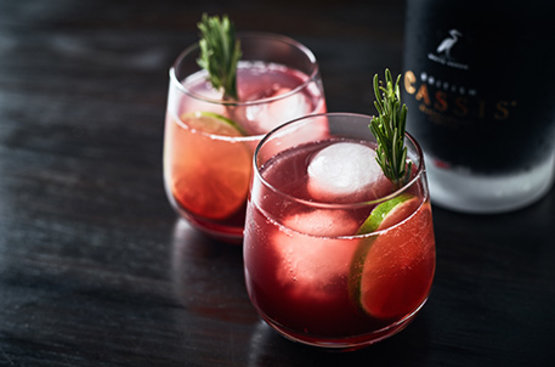 El Diablo
60ml Reposado Tequila
25ml British Cassis
25ml Lime juice
Ginger beer
Combine ice and tequila. Top with ginger beer, then slowly pour in British Cassis (it will settle to bottom). Squeeze lime over, then drop wedge into drink and serve.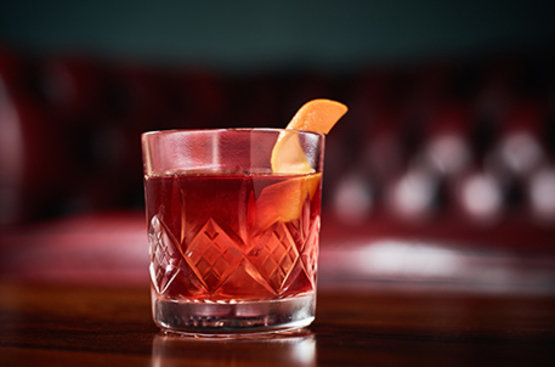 Cassis Negroni
40ml Gin
20ml Campari
20ml Sweet Vermouth
10ml British Cassis
Pour the ingredients into a cocktail shaker. Shake well with cracked ice. Strain into a chilled cocktail glass. Garnish with a twist of orange peel.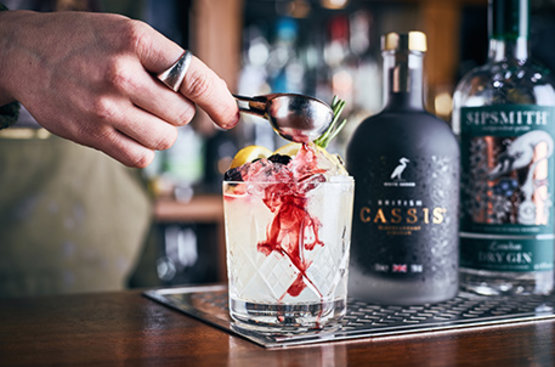 Bramble
20ml British Cassis
40ml Gin
15ml Lime juice
15ml Sugar syrup
Pour the gin, lime juice and sugar syrup into a shaker, half-fill with ice, and shake until ice cold. Strain into an old-fashioned rock glass filled with crushed ice. Drizzle the British Cassis over the top so it trickles through the ice. Garnish with fresh or frozen blackcurrants and a slice of lemon.
British Royale
An Anglo-French Romance
British Cassis
Champagne or Prosecco
Blackcurrants
Pop a trio of blackcurrants in a chilled champagne flute and add a generous dash of British Cassis. Then top with your favourite champagne or prosecco. An incredibly simple classic.
Daring to be different?
British Cassis is a versatile liqueur, lending itself to long drinks and strong drinks alike. We'd love to know your favourite Cassis recipe, a special treat awaits if your recipe is featured on this page!
Share your secret