News
Spotted: White Heron gracing Britain's most exciting habitats.
Peek through the reeds and see what White Heron is up to. Our news page is where you can stay in the know about our events, competitions and all the latest sightings!
Behind The Scenes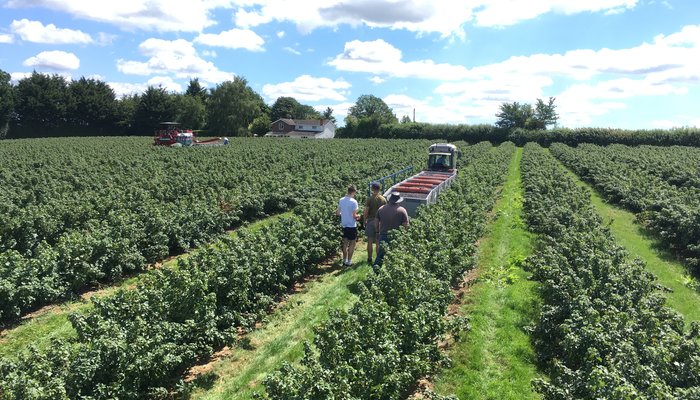 Harvest 2017
That's a wrap! 
Harvest 2017 is done and dusted for another year. We are all very excited to be getting the next batch of Ben Gairn berries into our British Cassis bottles here at HQ. We have had a brilliant yield this year all thanks to the hard work of the Farm Manager, James and his team.
Before you know it, the Autumn months followed by Halloween and Bonfire night will soon be upon us. Why not look at our 50ml bottle for a perfect pocket size tipple.
Take a look at the different sizes available in the 'shop' tab.
See us at