News
Spotted: White Heron gracing Britain's most exciting habitats.
Peek through the reeds and see what White Heron is up to. Our news page is where you can stay in the know about our events, competitions and all the latest sightings!
Behind The Scenes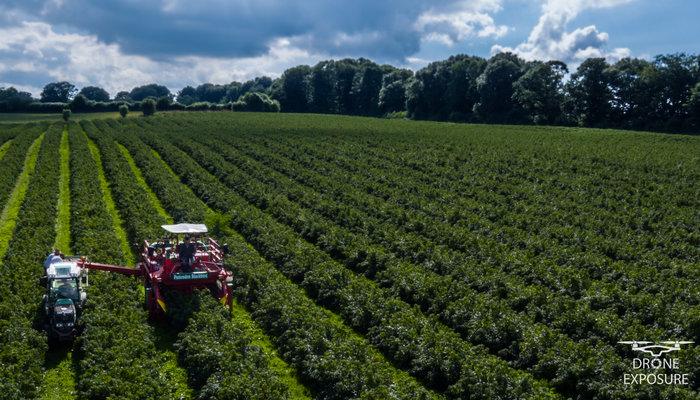 Harvest 2016
It's Harvest time here at British Cassis and we are currently gathering the blackcurrant'y goodness from our Ben Gairn bushes. Yesterday Jo and I went around the fields and met Farm Manager, James, to see the boys hard at work harvesting all our big and juicy blackcurrants. We have a super yield this year thanks to all the rain and sunshine we've been getting over the last few months. (Typical British Weather hey – a couple of days ago we had our own mini heatwave and I've now just looked out the window to see that we're having a small shower of rain.)
After we finish our 50 acres of Ben Gairn we will be moving onto Ben Vane, one of the many other varieties we grow here in Herefordshire. To celebrate our super yield this year also, we are selling our blackcurrants here on our farm. So if you're in the area, pop down and see us and treat yourself to some of our delicious blackcurrants.
Check out the photos below to see how the harvest is going!
See us at